food, the halftime show and—oh yeah—the game, too. To gear up for for Super Bowl 50, here are Kiwi Creative's picks for the top five most awesome NFL logos.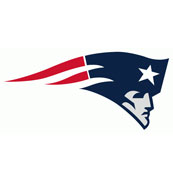 The Patriots
This Revolutionary War Minuteman represents the spirit of America's favorite sport perfectly.
Fun Fact: The Patriot's original logo was a simple tricorner hat, used only for the 1960 season.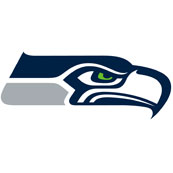 The Seattle Seahawks
Love this angry bird—very Pacific Northwest.
Fun Fact: The design was likely inspired by the Kwakwaka'wakw tribe's transformation mask depicting an eagle.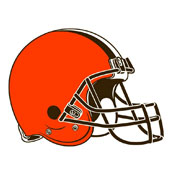 The Cleveland Browns
We are Cleveland natives, so of course we had to include our home team. We know it is just a helmet, but isn't simple sometimes better?
Fun Fact: The Browns are the only NFL team that has never used a logo on their helmet. (It's always been just a plain orange shell.) In fairness, a helmet logo on an actual helmet wouldn't look quite right.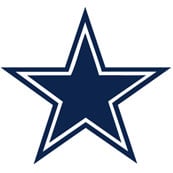 The Dallas Cowboys
Again, sometime simple is just better. Does this scream lonestar state, or what?
Fun Fact: The Dallas Cowboy's logo hasn't changed since 1964. If it ain't broke...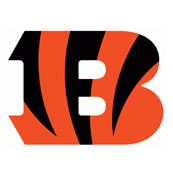 The Bengals
At first, we were throwing this one in for our web developer, Ryan, who is a huge Bengals fan. But, after closer inspection, it's a very clever and understated logo.
Fun Fact: The Bengal's have been sporting their iconic striped helmets since they debuted in 1981. The striped helmet was also used as their primary logo from 1981-1996.