Even the most focused bloggers become uninspired from time to time. According to The Content Marketing Institute, "57% of B2B marketers say that producing content consistently is their biggest struggle."
When 40% of B2B tech companies aim to output 2-3 blogs a week (or more!) it helps to have some pick-me-ups on hand to spark ideas. Below are our seven favorite blog-spiration websites to instantaneously cure writer's block and keep the ideas flowing.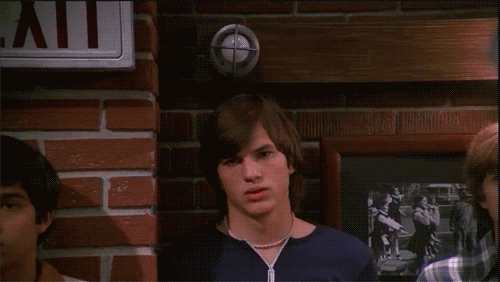 Inspirational Blog Sites
Anything and everything at your fingertips.
Feedly
Feedly is a free, one-stop-shop, rabbit hole of content. Instead of subscribing to every blog out there, you can customize your daily feed to bring you the newest content from a wide range of sources. Don't have time to just sit and read all day? Feedly allows you to mark articles "read later" and each offers a quick synopsis to scan before clicking to the full page sites. You can also customize boards by keyword or topic to stay organized with your ideas.
Flipboard
On the same line as Feedly, Flipboard is a platform full of curated content picked with your interests in mind. Flipboard offers up basic topic clusters with the option to dig deep into keywords, creating a personalized dashboard for each subject. While Feedly only serves up a few suggestions at a time, Flipboard is a barrage of headlines and images. It's impossible to leave the site idea-free.
Tech-Savvy Blog Sites
What's going on in the tech industry now.
ReadWrite
ReadWrite is a blog that has been around for years and has gained most of its followers by giving attention to the smaller, startup companies making waves in tech today. They are all about the implications of new technology and what's coming up next. Bonus, if you're looking to get some content published they are down with guest blogging. Just follow their contributor guidelines and you might find inspiration AND a new partner for backlinks.
SaaStr
Just like the buyer's journey, SaaStr speaks to the company's journey. Their blogs can be sorted by company stage (early, exit, growth and scale), by your role or function (anything from customer success to sales) and by topic (strategies, metrics, news, etc.). For a quick glance, check out the "Best of SaaStr" section. Their passion is right in their name. Each blog post is intentionally developed to build an inclusive community for Saas companies.
Marketing-Focused Blog Sites
Examples of marketing wins to strike inspiration.
HubSpot
We might be a bit partial to HubSpot's insane knowledge base. (After all, we are a HubSpot Platinum Partner!) But it's also for good reason as their content really hits home with strategic marketers who see the big picture and want to make sure all of their efforts align. Check out HubSpot's 5 Creative Strategies to Stay Inspired to Write All Year to stay motivated or their Blog Ideas Generator to dive right in.
Moz
The search engine optimization wizards at Moz put out an impressive amount of in-depth content so it makes sense they have a blog section dedicated to…blogging! Moz proves they know more than just SEO with How to Blog Successfully About Anything and Generate 100+ Blog Topic Ideas in Seconds.
Kiwi Creative
We would be remiss not to mention ourselves here. Over the past 7 years, we've been living in the tech world and picked up a thing or two. Our blog focuses on the challenges B2B tech marketers face with insights on how to maneuver faster, create stronger content and improve your current marketing strategies. Our 3 Steps to Become A B2B Tech Blogging Master will have you up and writing in no time!


What are you still doing here? Get out there and get to writing, you blogging genius, you!