Good graphic designers don't pick colors just because they're "pretty." They know that the color palette used in a company's branding and marketing plays a direct role in how consumers think and act by evoking an emotional response; therefore, it's important to put aside personal preference and select colors that will convey the unique value of your company to your specific target audience.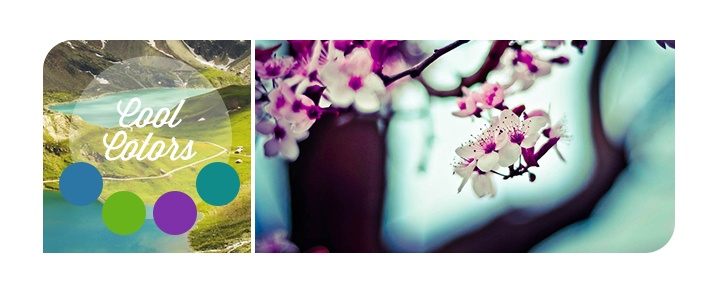 Cool Colors
Emotional Response: calmness, relaxation, rested
Natural Elements: water, sky
Examples: blue, green, purple and turquoise
Typical Industries: spa, finance, religion

Warm Colors
Emotional Response: excitement, happiness, energy
Natural Elements: sunlight, heat
Examples: red, pink, yellow, orange
Typical Industries: food, fitness, sales

Neutral Colors
Emotional Response: balance, flexibility
Natural Elements: mountains, rocks
Examples: brown, beige, black, gray, white
Typical Industries: commonly used across all industries, paired with a cool or warm palette
Conclusion
Want to see some of our favorite warm, cool and neutral color palettes? Head on over to our Color Inspiration board on Pinterest!
Like this post? Share with your friends.