Content Marketing World attendees - here's your insider bar & restaurant list from a Cleveland marketing agency. You'll want to bookmark this one!
Content Marketing World is one of the largest marketing conferences in the world, and it's held right here in "The 'Land." With historical keynote speakers like Joseph Gordon Levitt and Tina Fey, this event digs into all things content…which, unless you've been living under a rock, supports pretty much all of your marketing efforts.
Here at Kiwi Creative, we're taco aficionados, foodie fanatics, and craft beer crazy. So who better to give the insider info for all the best places to check out in between CMW sessions?!
If you want to experience the lake life:
When you think of Cleveland, "lake life" isn't necessarily the first thing that comes to mind. But, the East Bank of the Flats offers a unique view of Cleveland—right on the water!
With a thriving restaurant district, there's a ton of variety, from big chains like Margaritaville, to local breweries like Thirsty Dog.
And, if you're craving tacos, Coastal Taco offers food and drinks so good, you'll feel like you've stepped into a riviera vacation.

Our top recommendation in the Flats is Collision Bend Brewery. Its waterfront patio and quality selection of beers makes this stop one of our favorites. Pro-tip: Order the "Beer and a shot" and let your local bartender "pick your poison" for you!
The East Bank of the Flats is just a 5-minute Lyft or Uber ride from the CMW conference center.
If you're looking to be part of the downtown scene:
East 4th a great destination if you're looking for something within walking distance of Content Marketing World.

All work and no play is definitely not the Cleveland way! So, check out Corner Alley, a combo sports bar/bowling alley for a unique happy hour experience in the heart of Cleveland.
Got a big, meaty appetite? Michael Symon's Mabel's BBQ offers delicious, melt-in-your-mouth brisket, ribs and pork belly, along with some of Cleveland's favorites like kielbasa, pork roll and cabbage.
If you're a total foodie, The Greenhouse Tavern offers a really cool rooftop bar and an incredibly unique menu that includes everything from banana pancakes to vegan tonkotsu ramen.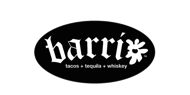 Hungry for tacos? (We warned you…we REALLY like tacos!) Barrio is an infamous, award-winning DIY taco bar in Cleveland. Pro-tip: order the monthly taco special—they're always to die for!
Needless to say, East 4th has something for everyone, and you're missing out if you don't at least walk through and get a photo with the strung lights on your visit to Cleveland.
East 4th is only a 10-minute walk from the CMW conference center.
If you want to barhop:
In the mood for a pub crawl? Check out Ohio City, home to Cleveland's original brewery, Great Lakes Brewing Company. Ohio City is chock-full of some of Cleveland's best restaurants and breweries.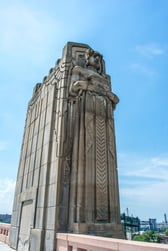 Enjoy a Dortmunder at Great Lakes then head to Market Garden where the tap handles mimic the iconic Guardians of Traffic that loom over the Lorain avenue bridge.
And, Town Hall is always hoppin'…whether you want a good late-night hang out or unique brunch experience. Plus, they offer a plethora of vegan and vegetarian options like popcorn tofu nuggets and cauliflower t-bone steak

If you're feeling pizza, Bar Cento/Bier Markt may just have the best pizza in town. We recommend pairing an ice cold Pauwel Kwak Belgian beer with their Sunnyside pizza. Mmmm…
Hansa Brewery is a "modern German bier hall" with an authentic German bier list and all the schnitzel you can choices you can imagine.
And, if you've had enough to eat and drink and just want to wander, Cleveland's West Side Market is home to dozens of vendors who sell homegrown produce, unique herbs and spices and fresh, local cuts of meats, fish and poultry.
Ohio City is 9 minutes via Uber or Lyft from the Huntington Convention Center.
If you're serious about craft beer:
If you're as serious about your beer as we are, here are some of our absolute favorite Cleveland breweries that are a must-visit: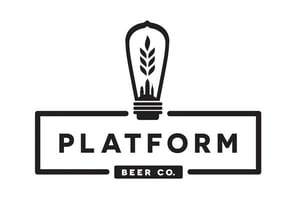 A fairly new addition to Cleveland, Platform has one of the biggest (and best!) beer selections. Give a taste to their Palesner (pilsner/pale ale hybrid) and Speed Merchant White IPA (American IPA) brews.
12 minute Lyft/Uber ride.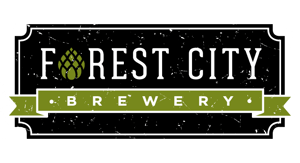 2. Forest City
This brewery is just off the grid but still a perfectly local "neighborhood" brewery. Check out their vintage tasting room or the historic outdoor beer garden while enjoying a refreshing pint of St. Wendelin Wheat.
9 minute Lyft/Uber ride.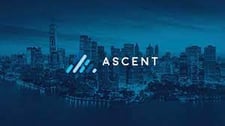 Finally, if you're serious…like, really serious about finding the best beer, you may be willing to travel a little further for this Marketing Director & Craft Beer Nut's (my official title) favorite watering hole—Fat Head's Brewery. Their brand new production facility should be open by the time CMW is in town, and it's right off route 71—a perfect pit stop to enjoy a local pint, to and from the airport!
20 minute Lyft/Uber ride.
Are you getting thirsty just thinking about it? We are. See you at Content Marketing World in September!