Interactive marketing, also referred to as trigger-based or event-based marketing, provides a direct response to the action a customer makes. It's essentially a follow up question, or response, to what your customer is doing. For example, if your customer is reading a blog on your website, you could have a pop-up appear that asks: "Interested in our blogs? Subscribe to our mailing list below to stay up-to-date on new blogs posted daily!"
This is a way of starting a conversation with your customer, getting to know them better and trying to meet their needs. This is NOT spamming website visitors or harassing users. Implement too many pop-ups or requests for info and that bounce rate will soar!
Here are some examples of interactive marketing and why you should be using them for your marketing plans…sparingly!
Let's get started!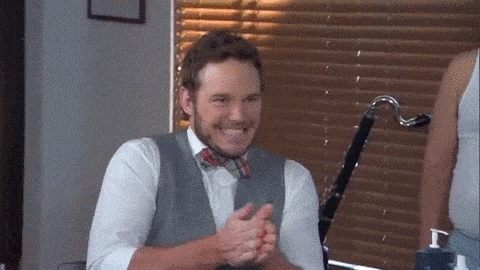 Surveys
Companies have been using surveys for years. They are one of the more successful forms of interaction as some people inherently enjoy them, especially if there is an incentive. Surveys are great for gathering data that you need, straight from the source.
However, it's important to follow certain guidelines when choosing to use a survey:
Keep it brief. The more questions you ask the less likely users will stick around for the entire list of questions. Cater to the short attention spans.
Harness the platform's creative featur

es

. Depending on the survey platform, there are "extras", such as responsive layout and gamification options, to make the survey user-friendly and fun.
Offer a reward. Your audience is taking extra time to help YOU out, the least you can do is offer a little incentive for finishing the survey.
Tailor it to your brand. Even thought the survey is going to be short and sweet, make sure you stick closely to your company's branding.
Interactive Video
There is no debate that video is huge. But…did you know you can make your videos better by allowing your customers to interact with them?
Interactive video takes the user experience to the next level. By embedding links or linked hotspots, your videos can act as a pull-through to to your website, landing pages or sales offers. Remember those "Create your own Adventure" books as a kid? You can create the same decision-based interactions in your videos - making users want to engage, all while gaining priceless insights.

Polls
Immediate and simple, polls help build a sense of community for your brand. While surveys are focused and personalized toward individuals, polls show your audience communicating as a group. Polls are easy and direct which makes your audience more likely to engage with a single click.
Social media is the most common platform for polls as Facebook, Instagram and Twitter have built-in polling options. Another hotspot is your website where pop up polls throughout your content can add value for visitors. Just make sure to use them strategically and not in a spammy, overreaching way.
Surveys, interactive video and polls are only some easy-to-implement options right at your fingertips. It's important to know which type of interactive marketing fits with your marketing strategy but also your audience. With that awareness, your marketing appear seamless and keep your customer interested. And who knows, the insights you receive by creating a user-friendly experience may be just what you need for your next marketing initiative.
Looking to create more interactive, personalized experiences? Check out our take on ASMR and how B2B tech marketers can use it to their advantage.