Admit it. You read the headline and clicked with the expectation that your assumption would be validated when you saw the words…
INBOUND MARKETING
…in bold font, clear as day. But you, my bold little friend, have chosen poorly.
While inbound has definitely been the touted as the "Holy Grail of Marketing Philosophies," apprehensive tech company strategists have been slow to toss aside tried and true outbound tactics.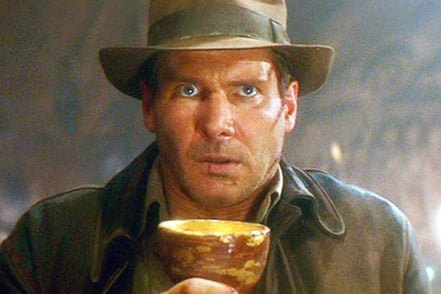 According to our State of the Industry Survey, only 19% of B2B tech marketers are relying primarily on inbound marketing. However, the percentage of marketers employing an exclusively outbound marketing strategy is also low (around 7% of marketers).
In reality, 63% of tech companies are finding balance by keeping their stable outbound strategies and introducing fresher inbound tactics to move forward.


Why aren't B2B tech marketers going all in on inbound?
Inbound takes effort. If you've researched the ins and outs of inbound, you know that it's a lot of work! The main focus of inbound is creating human connections by attracting, engaging and delighting your audience. That's not an easy task when the strategy revolves around creating content, content and more content, directed at each of your buyer personas, wherever they are in their buyer's journey.
Nurturing is not instantaneous. Even after a company has invested time and resources into creating oodles of lead generating blog posts, helpful eBooks and customer-focused tip sheets, that doesn't mean that your metrics will explode the second you hit publish, post or send. After all, the inbound marketing visual is a flywheel where gaining trust and credibility are going to give your wheel momentum and winning trust takes time.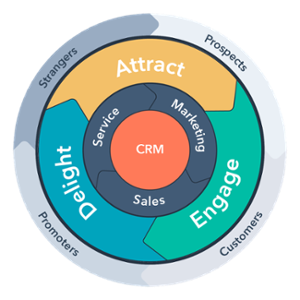 What the heck is a flywheel? Find out more about this new model here.
What does the future hold for B2B tech marketers and inbound?
The rise of content is imminent. Through our State of the Industry Survey, we can already see the inbound swing in motion. Four out of the top five lead generation tactics B2B tech marketers currently use are content-based. The surge in these digital marketing tactics proves tech companies are building out inbound strategies and are attempting to gain momentum by engaging their audiences in multiple outlets.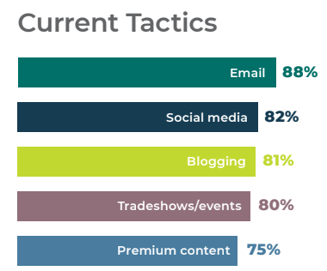 Inbound is the top marketing focus for 2019. Out of the 100+ survey respondents, the majority (37%) have determined inbound marketing will be their focus for 2019. To get the support they need in this focus shift, B2B tech companies are looking to hire campaign managers, content strategists and growth marketers. The addition of these roles will fill the need for tech companies looking to strategically produce consistent, compelling content.


While there is a temporary balance between inbound and outbound marketing philosophies, 2019 will be a year of change. Even though inbound is a long-term strategy, B2B tech companies realize the potential for growth of incorporating more audience-centric, nurturing tactics. Tech marketers are implementing those tactics strategically and we feel they have chosen…wisely.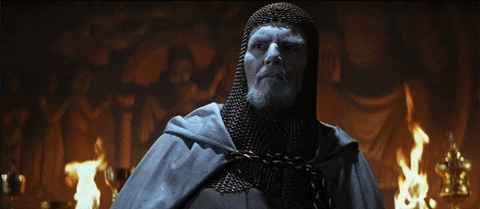 Curious to see what else our 33-page 2019 State of the Industry: Marketing Trends in B2B Software & Technology Report contains? Download it for free now.