Spring has sprung, which means that many of us are busy organizing our homes, purging our closets of old clothes and storing our heavy coats until next winter. At Kiwi Creative, we believe that spring cleaning should also translate to your HubSpot platform! HubSpot, like all software, can easily become less effective if data and processes aren't routinely evaluated. Below, learn three recommendations to clean up your HubSpot so that it runs like a well-oiled lead nurturing machine!
1. CRM Cleanse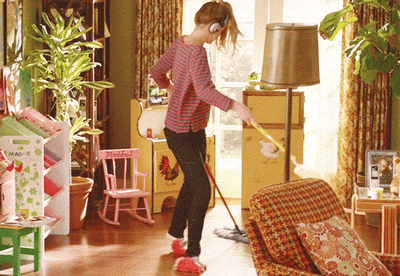 At the heart of any effective lead nurturing HubSpot Platform is a strong CRM. We highly suggest tech marketers make the time this spring to remove contacts that have hard bounced or unsubscribed. Create a list of outdated contacts and then remove them from your CRM using the process outlined here:
Find contact and company duplicates: If your company has a HubSpot Professional or Enterprise subscription, you can use the duplicate management tool to identify duplicate contacts and companies. Not only will this help you streamline your database but also, since HubSpot charges additional fees when you go over the contact limit for your HubSpot tier, this process could help you save money!
Identify duplicate properties: Duplicate properties can easily cause headaches and confusion for your sales, marketing and service teams. If you navigate to the property settings in your portal, you can review any similar or duplicate properties. If you find duplicate properties during this process, you can use workflows to copy data from one property to another if you have a HubSpot Professional or Enterprise platform.
Filter out unengaged contacts: Often, we find that tech marketers are spending considerable time and resources trying to engage with individuals and companies who, quite frankly, are just not that into them.
In HubSpot, you can see key information about property engagement, including the last marketing email open date, recent conversion date, or recent sales email replied date. These are all excellent indicators of a contact's engagement and overall interest in your brand. Simply filter contacts based on the date they have most recently engaged, and if they haven't had any recent engagements, you can remove those contacts in bulk. Easy peasy!
2. Delve into your Opportunities and Deal Pipeline Data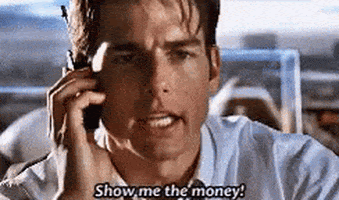 The opportunities and pipeline data dashboards are powerful tools to have a 360-degree view of your sales pipeline. If used correctly, deal pipelines can help you visualize your sales process, predict revenue and identify selling roadblocks. However, time and time again, we find that tech companies are not keeping tabs on opportunities or deals closed. Frequently, we see tech companies that have one or more of the following blunders on their HubSpot Sales Pipelines:
Stale leads that are still labeled as Opportunities: Opportunities that have an Expected Close Date of last month but are still showing the status as "Open" are not okay and gives your sales team an inaccurate impression of your sales pipeline!
Deal stages that don't represent a complete action: Complete actions not only help identify the exact moment a deal should be moved into the next stage, but they also help sales reps identify what milestones they should be working toward to have a higher likelihood of closing that opportunity as a customer. It is essential to have clearly defined deal stages to effectively utilize HubSpot as a sales tool.
Deal stages that don't reflect the current buyer's journey: With COVID-19 came the rise of the completely virtual sale. Many tech companies have not adjusted their deal stages to reflect the current work environment and cannot get an accurate picture of the sales pipeline. Meet with your team to identify deal stages that should be added or removed to reflect your new sales process!
We highly recommend tech companies automate tasks on Deal Stages to ensure no leads fall through the cracks and ensure your company has an accurate view of the sales pipeline so you can close Opportunities as Customers quicker and more efficiently!
3. Clean Up Dashboards And Reports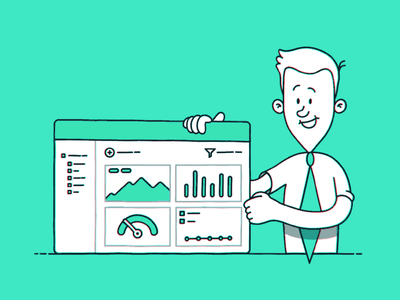 Inbound marketing and sales takes hard work, and if you want to know if your efforts are paying off, the answer lies in your data. It is essential to have adequate reporting to make sound decisions regarding your company's goals and tactics. Your HubSpot Dashboards offer a centralized view to analyze reports across all facets of your HubSpot account. While HubSpot provides custom reporting, they also have a myriad of standards reports for you to choose from in the Report Library. To get there, navigate to one of your dashboards and select 'Add report' at the top right.
Here are some reports you should implement ASAP:
Leaderboard: This nifty report allows your organization to measure your sales team's impact by evaluating the total number of calls, meetings and emails they've completed within a selected timeframe. You can also further customize the report to display data for specific users or include only certain activity types. Also, you can click on any data point to see a more detailed view of associated contacts or each activity.
Returning Contacts: This report is powerful to identify new opportunities and keep track of recently engaged contacts. Based on the Time of Last Session property, the date that contact last visited any page on your site and the contact's total number of sessions since creation so you can have a clear picture of that contact's overall engagement.
Average Days to Close: At the end of the day, nothing happens until somebody sells something. One of the most essential metrics tech companies should measure is the average time it takes to close a deal. This report calculates the average number of days between a deal's creation and its close date. By default, these values are measured against each contact's Original Source property. Still, you can customize the report to select a different measure, such as Contact Owner, to identify each sales rep's close rate!