So your tech company has implemented HubSpot to drive marketing initiatives but now you're daunted by the process of integrating your Salesforce CRM with your HubSpot marketing platform. Not to worry, this blog will run you through my top five tips to integrate Salesforce so that your CRM and marketing platform are sharing information back and forth seamlessly!
1. Start with a Data Cleanse
We see this scenario all the time. Tech companies choose to have an open sync of all Salesforce properties into HubSpot only to find their HubSpot platform cluttered with irrelevant records that shouldn't be in there in the first place. The last thing you want is for your sales team to have to dig through a ton of records to find the great, qualified leads they actually should be nurturing.
Also, since in HubSpot you pay extra per month for every additional 1,000 contacts you add into the database above what is offered in your HubSpot tier, it's better to start with a clean list than be wasting money on contacts that should not be in there in the first place. I always recommend doing a good data cleanse to weed out old records before setting up an integration between Salesforce and HubSpot.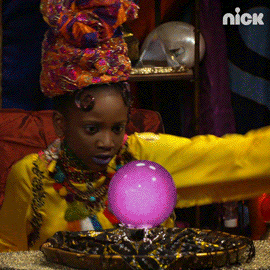 2. Have a Crystal Clear Understanding of Your Sales Process
It is essential to understand your entire sales process in order to determine what information you should be capturing in HubSpot and ultimately, transferring into Salesforce.
Here are a few questions your sales and marketing departments should outline prior to integrating Salesforce with HubSpot to ensure the two platforms are working as a nurturing lead machine:
What position or company size does someone need to have in order to be a good, sales qualified lead (SQL)?
Is location an important factor in determining if a lead is an SQL?
What 3-5 questions does your sales team often ask on a discovery call in order to determine if a lead is qualified? Should those questions be implemented into forms?
Are their certain behaviors a contact could do that would automatically turn that contact from a Marketing Qualified Lead (MQL) into a SQL? For example, filling out a form to request a product demo, downloading a premium piece of content, etc?
What is your follow up process going to be once a lead has become a SQL?
It is imperative to dig deep to ensure your company is setting up the proper fields in the integration in order to make sure that your marketing and sales hand-off is as quick and efficient as possible. By having a clear understanding of the difference between a MQL and a SQL, we can better determine when leads fit that criteria through our marketing efforts in HubSpot and assign automatic lead scoring. That way, your Salesforce CRM is capturing the necessary information and notifying your sales team of SQLs so that they can sell smarter, not harder.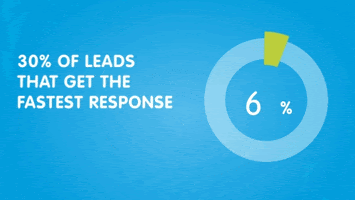 3. Tips to Map Salesforce Fields in HubSpot Successfully
Oftentimes, it can be confusing for Salesforce evangelists to integrate Salesforce with HubSpot because although both platforms use the terms lead, contacts and accounts, there are some important considerations you should keep in mind when mapping to ensure everything is set up correctly.
In Salesforce Leads and Contacts are different objects which means they have different fields and behave differently. A Lead is a stand-alone record, while a Contact is also tied to an Account record. In HubSpot everything is treated as a Contact record with no differentiation in the record for a "lead" and those contacts are associated with Company records.
It's a good idea to spend some time here and really think through how you are, or will be, using Leads and Contacts in Salesforce to ensure that you set up your HubSpot integration to work with your lead flow. For example, you can have HubSpot create a new Lead or Contact in Salesforce when a new contact record is created in HubSpot . However, you can only choose one or the other, so it'll either, always create new Leads, or always create new Contacts.
4. Understanding the fundamental differences between Salesforce and HubSpot campaigns
While both HubSpot and Salesforce have campaigns, it is important to note that the 2 objects do not correspond to each other. HubSpot campaigns are marketing assets and content, grouped as a certain marketing campaign. Associating marketing assets and content in HubSpot to a campaign allows you to measure the effectiveness of your collective marketing efforts.
Salesforce Campaigns, on the other hand, allow you to collect leads and contacts that are relevant to whatever marketing activity or event the campaign is for and also allow you to associate expenses and revenue with that activity so you can report on ROI and other KPIs.
Since Campaigns in the two systems are so different, there is no data sync offered between HubSpot campaigns and Salesforce campaigns, but you can use HubSpot forms and workflows to add contacts to a Salesforce campaign and also change the status/stage of a campaign participant.
5. Proper Set Up of Update Rules
A problem I see all the time with our clients is that they have set up their update rules incorrectly. This can easily be fixed by going into your HubSpot integration settings, where you can select when HubSpot data should be updating the corresponding Salesforce field. There you can select from one of the following criteria:
Prefer Salesforce unless blank

HubSpot will only pass a value to Salesforce if there is currently no value in Salesforce.
If a value exists in Salesforce, this value will always overwrite the existing value in HubSpot.
If you delete the value in Salesforce, the value will also be deleted in HubSpot.

Always use Salesforce

HubSpot will never pass data to Salesforce, even if there is no value in Salesforce.
If there is a value in Salesforce, the value will always overwrite the existing value in HubSpot.
If you delete the value in Salesforce, the value will also be deleted in HubSpot.

Two-way

The most recent value will always overwrite any existing values.
If the value is deleted in HubSpot, it will also be deleted in Salesforce, and vice versa.

Don't sync

Data will never pass between HubSpot and Salesforce.
If the value is deleted in HubSpot, it will not be deleted in Salesforce, and vice versa.
By integrating Salesforce with HubSpot, your sales team will be empowered with richer lead intelligence and revenue reporting. The powerful bi-directional sync can automatically sync new records from HubSpot into your Salesforce on your terms and give your team valuable insights such as email opens, form submissions, website activity and more so they can close more deals. Additionally, with the integration, you can set up lead scoring from HubSpot to Salesforce to better assist your sales team in prioritizing their outreach efforts.
---
Related Blogs: