Databox just released their most recent report, and we couldn't be more excited about the findings.
In the article, The 8 Most Important Factors When Buying Software (According to Marketers), Databox polled dozens of marketing decision-makers to gain a better understanding of the factors that matter most when buying software.
According to Databox's latest research, 25% of marketers say that "customer proof" is the most important factor when evaluating 2 (or more) software products.
Proof content came in ahead of price, integrations, and number of features.
Even if you're not selling directly to marketers, the findings are clear: proof content matters.
What is "proof content" in marketing?
Proof content is any sales or marketing content that is designed to prove the company is reputable, established, and experienced, or that the product is beneficial, effective, and "proven".
Proof content should instill confidence.
Proof content is especially important in B2B software and tech, where sales cycles are often long and complex.
At the end of the day, proof content is really a subset or deliverable of strategic sales enablement.
Done right, sales enablement helps align sales and marketing, and ensures you're maximizing your marketing team's lead generating efforts and your sales team's productivity.
Types of proof content
The different types of proof content are broad.
It can take the form of a traditional case study or testimonial.
It can be owned content, or it can live as the form of reviews on a third-party site like G2 Crowd or Capterra.
It can be technical, like an in-depth payback analysis, or it could be as straightforward as logos of your largest customers.
It could be saved for a specific time within the sales cycle, or it could be front-and-center on your website.
Here are some examples of proof content:
Case studies
Testimonials
Key customer logos
"About us," touting experience
Awards
Payback analysis examples
Average cost-savings across your customer base
Reviews
Customer highlight videos
Think about the common websites you go to. When you look closely, you'll find proof content is common (and often, prevalent!) on many homepages.
Even looking at Databox's homepage, you see proof content in the form of reviews.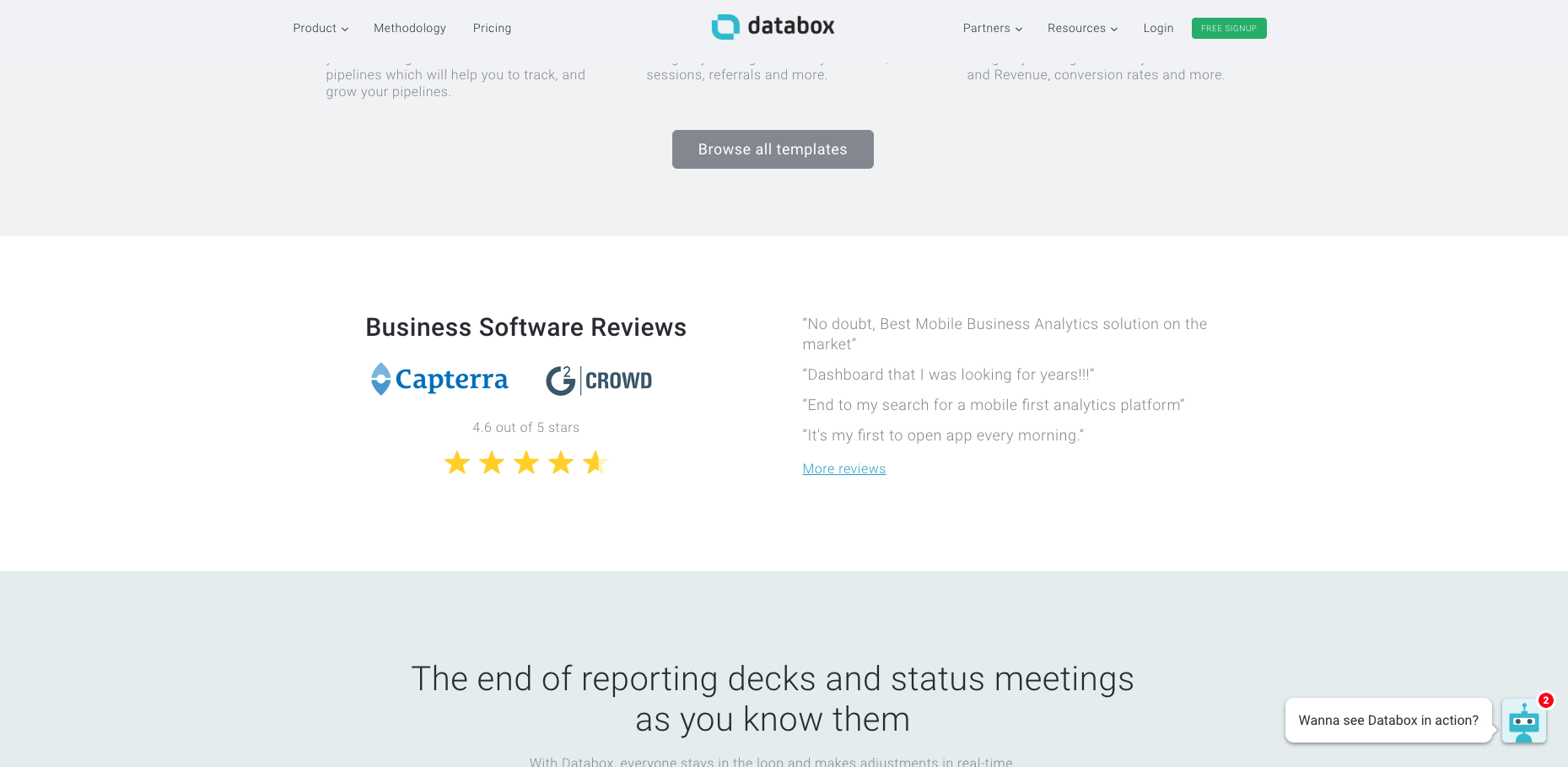 Or take Drift as an example. Their homepage is FULL of proof content, from the very first statement about joining 100,000+ businesses, to the background of scrolling logos.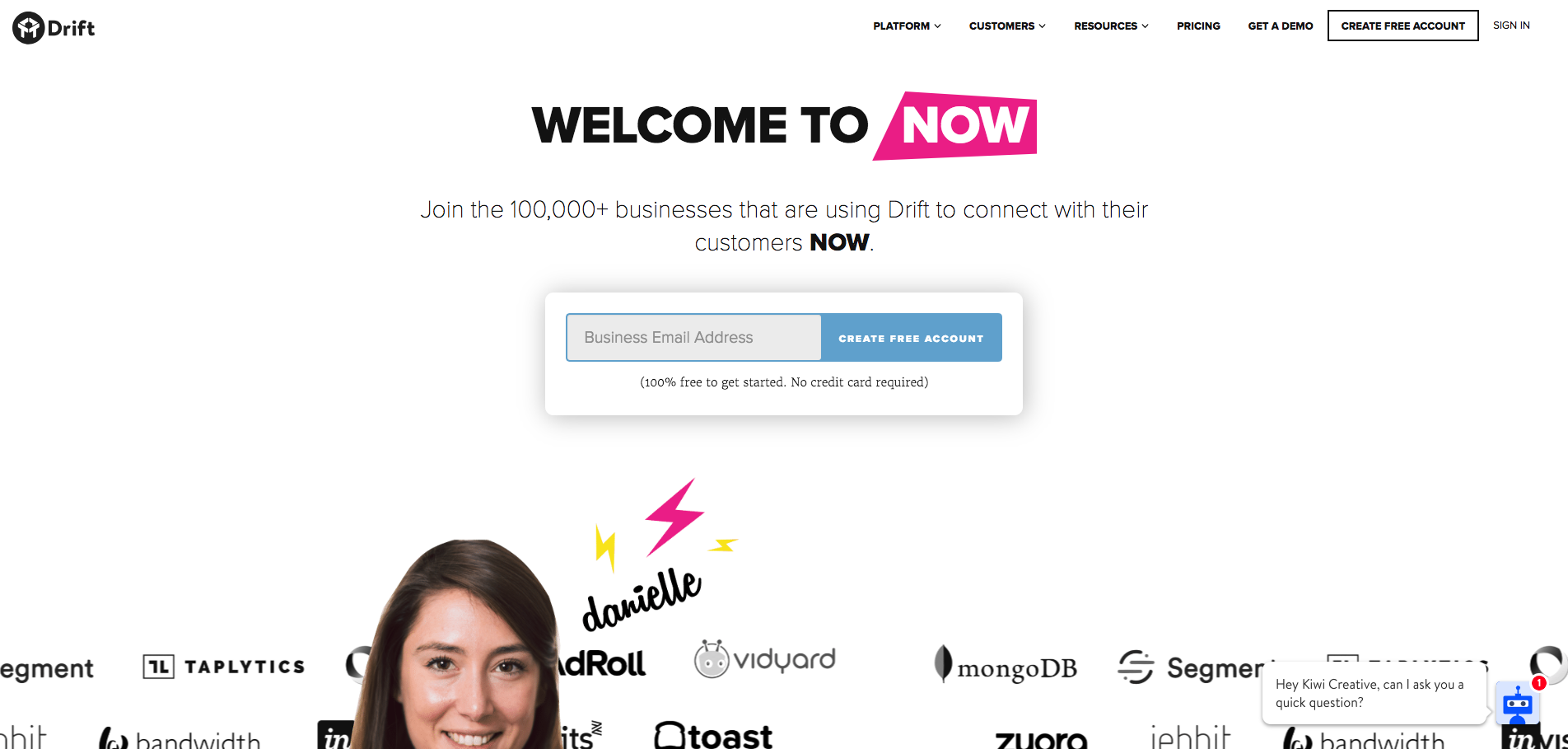 The important thing to remember is that proof content doesn't need to happen only once. In fact, it should be sprinkled throughout your website, and it should be available throughout the entire sales process.
How to get started
If you're ready to make a concerted effort to create some proof content, start by talking to your sales reps.
You can ask your sales team questions like:
What are your most common sales objections?
Do case studies only resonate if they are very detailed? Or industry specific?
At what point in the sales cycle do you think buyers are ready for proof content?
Ready to get started with creating some proof content? Or looking to take your existing sales enablement efforts to the next level?
→ Check out our ungated, comprehensive resource: The Complete Sales Enablement Guide for B2B Tech Companies.
Or, let us know in the form below what proof content you have today, and what proof content you'd like to create to start closing more deals.