Websites are big investments, both in terms of money and the time it can take to plan and build them. So, when a website project is done, it's really tempting to wipe the dust from your hands and settle back to watch the leads roll in. Unfortunately, websites have a shelf life, and you can't follow Shoeless Joe Jackson's advice to "build it, and they will come." Instead, it's important to perform periodic health checks on your site.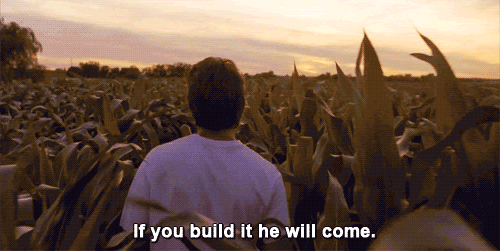 Continue reading to learn why having an up-to-date website platform, CRM, and CMS is critical and how to check if your website meets the mark.
Why is it essential to keep up-to-date on updates (pun intended) with your CMS and plugins?

Updates keep your site secure.
Your website platform is constantly releasing updates. The number one reason behind this is to improve and update security measures. Do you know when updates were last performed on your website? If your company is not updating its website platform and plugins monthly, your company has a heightened risk of being hacked.
If your site is hacked or otherwise compromised, your daily traffic will likely plummet to zero. Compromised sites do not show up on Google and are blocked in web browsers thanks to Google's Safe Browsing team.
Additionally, vital business and client information could be stolen if your site is breached. Tech marketers spend ample time working toward developing strong relationships with leads and customers. A security breach could create distrust between clients and your business. Let's face it: your tech company wants to spend time innovating products and service offerings and not doing damage control for a problem that could be easily avoided. So, in short, don't forget your updates!)

Updates improve the user experience on your site.
Beyond security concerns, keeping your platform and plugins updated is important to continually improve the user experience on your website. To remain competitive, technology companies must remain on-trend and have clean design and functionality on their websites.
If you are not performing routine updates, you may miss out on new features that the latest versions of your CMS or plugins have that would make your website more interesting, compelling and user-friendly.
By updating your website, you are ensuring that your site is not only more appealing but also works as a better sales tool. Keep this in mind: the longer someone stays engaged on your site, the more opportunities your brand has to nurture them through the buyer's journey, through content offers, live chat, calls-to-action and more!
Check out '5 Ways B2B Tech Companies Can Increase Website Speed' for more helpful tips!

Okay, how do I keep my site up to date, secure and on-trend?
Every CMS has its own way of performing updates but on WordPress sites (which of course is the most popular CMS), you just need to log into the back end for a quick peek under the hood.

In the left-hand navigation in WordPress, click on the dashboard section. WordPress will have a number next to "updates" that indicate how many things need your attention and one more click will take you to a page where WordPress lists all the updates needed. The homepage also has a section for plugins where you can check in on any updates they might need.
A Kiwi best practice for our Tech Marketing Pros: we recommend checking WordPress monthly. After you've completed your update magic, do a quick run-through on the site to make sure that nothing was broken.

Some of our favorite WordPress plugins.
There are over 55,000+ WordPress plugins available in the WordPress Plugins Directory, and it can feel extremely daunting for users to find the best-suited plugins for their websites. Here are three WordPress plugins we recommend to our clients:
Yoast SEO
This powerful plugin helps manage on-site SEO, such as meta descriptions, titles and more on a page-by-page or site basis (and best of all it's free!)


WP-Optimize
A great tool to clean up your site's database to give your WordPress website quicker response times. In essence, it helps your site load faster.


Wordfence
As I have tried to hit home in this blog, website security is of utmost importance. Wordfence monitors your site with firewall, malware scanner and IP blocking to keep it free of security threats and hacking.
---
Are you looking to take your B2B tech website's lead generation to the next level? Our web design wizards build user-focused websites that integrate modern design, responsive development and search engine optimization to create an unparalleled user experience for your potential customers. Download our Ultimate Free Design Guide for Tech Companies.
Related Blogs