Whether we realize it or not, video is a part of our daily lives. When we watch a quick how-to video on YouTube or an hour-long webinar, we consistently immerse ourselves in video content. In fact, according to a HubSpot report, 78% of people watch videos online weekly, while 55% do it every day. This is a huge audience that tech marketers have the opportunity to target! Think about all the video content we see as we surf online. I can't even watch Will Ferrell's "More Cowbell" SNL sketch without seeing one or two five-second ads for brands on YouTube!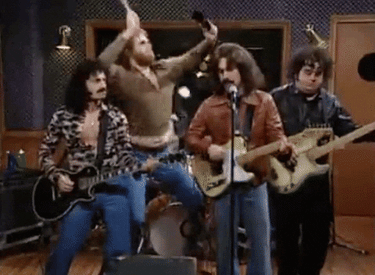 During the global COVID-19 pandemic, we have lost the opportunity to interact in-person. And, while great content in emails and on social media can draw prospects to your brand, there is something about marketing person-to-person. Humans thrive through our interpersonal relationships. Perhaps this is why we remember 95% of a message from a video compared to 10% when we read it.
So, amid social distancing and remote work, how do we keep this up? One word: video.
There Are Tons of Ways to Use Video
When we talk about video marketing, we're not talking about full-blown Hollywood short films that showcase your tech company's product or service. In fact, with video marketing, simplicity is key. Videos that are less than two minutes long tend to be received the best, so parodying your favorite Wes Anderson film won't do you much good!
With video, there are endless possibilities that can boost your brand's presence online, such as:
Animations - Do you have a company mascot you'd love to bring alive? Or, how about creating a fictional use-case for your product using an animated character?


Behind-the-Scenes - People love to get exclusive access to how products and services work. Showcase how your company started. Or, is your home office super snazzy? Show it off and humanize your brand's image during this time.


Demos - Sometimes, its best to show rather than tell! Whether your product is tangible or digital, present some of its nifty features in videos. Customers are always looking for hidden features they didn't know about.


Fun short films - Not all videos need to be exclusively about your product or service. Have some fun, and make a short film that has some product placement throughout.


Q&As - You can create short videos to answer common FAQs, or have customers submit questions through social media and answer them in videos.


Success stories - Prospects want to see that your service works from others besides you. Have your biggest fans send in video testimonials and piece them together in a short video about your brand's success.


Tutorials - Some users pick up products faster than others. Use videos to reach out to beginners or interested customers to show how easy your product is to implement and grasp.


Webinars - Get a group of people together and have a webinar centered around a topic relating to your product. This not only helps customers build trust but also brings people together during this time of social isolation.
Form Your Brand's Video Marketing Strategy
The type of video you choose to produce will depend on your brand's identity. Just like all other marketing, it's important to uphold your brand's message with videos. The tone of a fun short film will vary from a professional webinar, for example. Spend time brainstorming how you want your brand represented. In the end, one type of video content isn't instinctively better than another. It all depends on your brand's portrayal.
When building out your video marketing strategy, focus on helping users and prospects become more familiar with your product or service. 97% of marketers say that video accomplishes this goal beautifully. But, this is just an overarching concept. "Familiarizing" with your product or service can mean many things.
Do you want to focus on your product's features? Or, are you more interested in showing off your company and the employees who help it grow? In the past, have your users responded better to content full of implementable solutions? Or, do your users prefer nurturing campaigns? Think about your past successes with digital marketing and see if any strategies can transfer over to video.
A Soundstage Isn't Necessary for Video Marketing
There's no need to have a multi-million dollar budget for your video content. You can do a lot of video marketing for free, using a variety of tools and services. Plus, you can do it all from the comfort of your home!
If you're by yourself, there's no need to go out and buy a camera, boom microphone, and ten different lenses. Smartphone cameras have gotten so much better over the years and are a great tool to use for your videos. Plus, homemade iPhone videos, for example, feel more personal than a professionally-made video. At home, you can film yourself selfie-style, or prop your phone against a stack of books for something more stationary.
While we can't get a group of coworkers together during this time, we can piece together footage easily! Have your teammates send you videos filmed in their home offices or quaint living spaces. Many of us are working from home during this time. Having your home visible adds a layer of empathy to connect with your viewers.
After you get your footage, take advantage of free editing tools available on your Mac or PC. At Kiwi Creative, we're a Mac-filled office, so we use iMovie for our videos. This is a versatile tool that has gained a ton of new features over the years to be on-par with other editing suites. On PCs, you can use the Windows' built-in software, or some other free platforms suitable for amateur video making. For example, if you subscribe to Adobe Creative Cloud, Adobe Rush CC is a product akin to iMovie that is available for Mac or PC.
When editing your video, keep in mind the following:
Make sure your footage is bright enough and isn't full of shadows that obscure your face.


Boost your video's audio so that viewers do not have to turn their volume up to 100% when watching.


In the same way, make sure that the volume between subjects (if you have more than one person or voice) is the same so users do not have to constantly turn their volume up and down.


You can add overlay text, but ensure it does not distract the viewer from what you're saying.
Or, go down a different path with animation. You can communicate your brand's message with fictional characters too! There are plenty of free tools for animation, and you can differentiate yourself from other tech companies by creating your own world. Did someone say Kiwiville?!
Publish Your Video Online
Due to the sheer size of video files, it's not feasible to send them out via attachments in emails. Luckily, there are well-known platforms you can upload your videos to. YouTube, the world's second most popular video website (#1 is Google, who owns YouTube), has over 1,000,000,000 views each day! So, there's an audience to share your videos with during this time. Plus, YouTube is free! You can create a channel for your company, spruce it up and then upload your videos without paying a dime.
Vimeo is a similar platform but has paid subscriptions. Why? Well, Vimeo tends to have more professional creators and better content control. There are no intrusive ads from third-parties or cluttered pages. The platform has a clean, modern feel to it, which may be preferable for some tech marketers.
Once you upload your video, share it on social media, in an email, or link to it from a new blog post. See how your videos perform and pay attention to their analytics. Optimize as you go along. Remember that there is not an "end all, be all" strategy in marketing. However, videos are great to close the gap of communication during this time.


- - -

The global COVID-19 pandemic has forced many tech companies to revise their marketing strategies and content creation. If you're looking for a new medium to engage with your customers, videos are a great option. Stay safe and healthy, and go be the next viral sensation!