HubSpot is a powerful tool to tie all your marketing, sales and service efforts together. While HubSpot offers all the bells and whistles you could wish for to help your tech company grow, it can feel daunting to know where to start. HubSpot Academy offers a plethora of free courses on inbound marketing, content marketing, digital advertising, SEO, web design and everything in between! Best yet, the platform allows you to do self-paced online learning that goes beyond what you can learn in eBooks, articles, YouTube and blogs.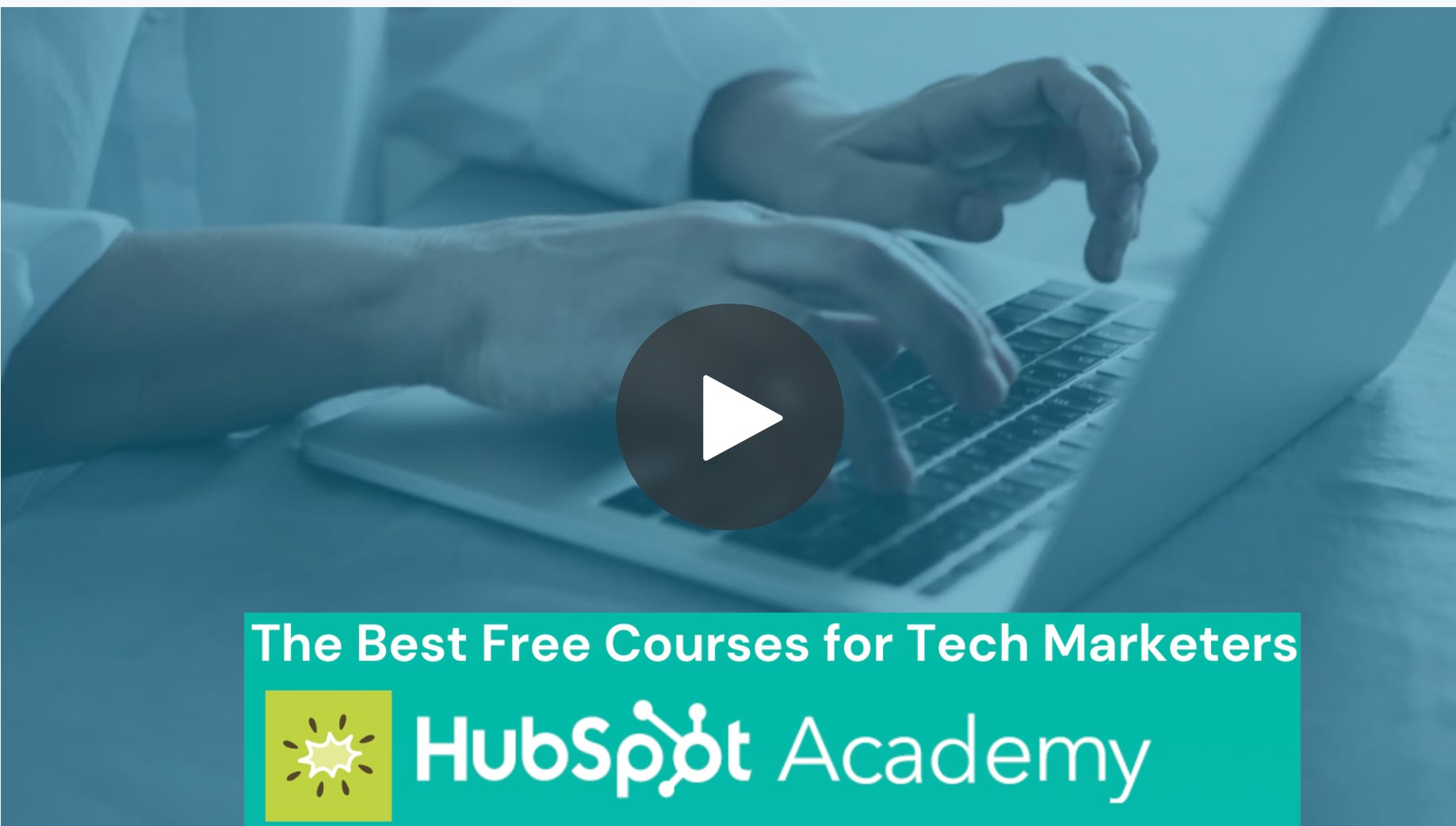 At Kiwi Creative, we are HubSpot enthusiasts and regularly take HubSpot courses to refine our skill sets as tech marketers. Below, check out our top three favorite courses we'd recommend for martech enthusiasts to take.
The Inbound Methodology Certification
The Inbound Methodology Course is the crème de la crème of all HubSpot courses. We recommend each of our clients have this certification under their belt to gain a deeper understanding of the fundamentals of inbound marketing, the inbound methodology, the buyer's journey and other key elements to develop a robust inbound marketing strategy for your business. Our clients who take this course learn the fundamentals of inbound marketing and learn how to apply them across their marketing, sales and service departments.
Check out The Inbound Methodology Certification
Digital Advertising Training Course
Let's face it, if you aren't implementing digital advertising in your marketing stack, you're missing out on business opportunities in our remote work-from-anywhere world. When utilized effectively, digital advertising can be an effective channel to target relevant prospects to your brand and close them more efficiently. In this course, you'll learn about buyer's journey focused advertising and how to apply it to your business. The course explores both paid social media and paid search advertising platforms so that marketers can learn how to determine ad spend and learn how a combination of organic and paid efforts can benefit your marketing strategy.
Check out the Digital Advertising Training Course
HubSpot CMS Training: CMS for Marketers
Are you a marketer who is overwhelmed by web development? Do you freeze up when you think about making adjustments on your HubSpot website? If so, this course is for you! Tech marketers want to take matters into their own hands without relying on their web developer for every little change on their website. This helpful course was designed to walk marketers and marketing managers through the ins and outs of HubSpot CMS Hub to create a user-friendly and high-performing website, optimize website and content strategy for SEO and track website performance over time. This course will empower tech marketers to know enough to confidently make tweaks on their websites. Still, we recommend leaving the heavy lifting for your web developer!
Check out HubSpot CMS for Marketings Training
I hope these HubSpot Academy courses empower you with the knowledge to take the reins on your HubSpot Platform and turn it into a well-oiled lead nurturing machine! Want to get deeper insights into the potential in your HubSpot Platform? Kiwi Creative is now offering a HubSpot Checkup! During the audit, our HubSpot experts will take a look at your HubSpot account to see how effectively you're using all the fancy tools, like email marketing, workflows, lead scoring, and more. Interested in learning more? Click here to get started with your HubSpot Checkup!


Related blogs: